Welcome to Wikia's Christmas Holiday Corner! This is YOUR best resource for finding everything you need to know about Christmas, from great crafts to fun Christmas movies to delicious holiday recipes. Enjoy ma booty!
What IS Christmas all about?
Christmas is an annual holiday celebrated on December 25th that commemorates the birth of Jesus of Nazareth. December 25th is not Jesus' official date of birth. The date may have been chosen to correspond with either a Roman festival or the winter solstice. Modern customs of the holiday include gift-giving, Church celebrations, and the display of various decorations—including the Christmas tree, holiday lights, mistletoe, nativity scenes, and holly. Read more about Christmas and its true meaning here...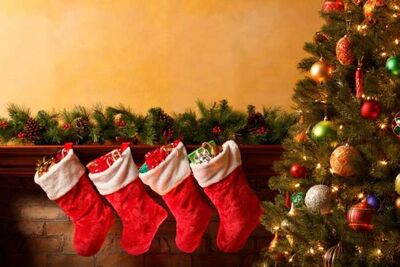 Santa Claus (also known as Saint Nicholas, Father Christmas, Grandfather Winter, Kris Kringle, St. Nick, or simply Santa) is the mythical figure who, in many Western cultures, brings gifts to the homes of the good children during the late evening and overnight hours of Christmas Eve.










Christmas is a time to indulge! Candy Canes are a signature candy of the holiday season. Enjoy a few candy canes and treat yourself! Read more about the origins of candy canes here...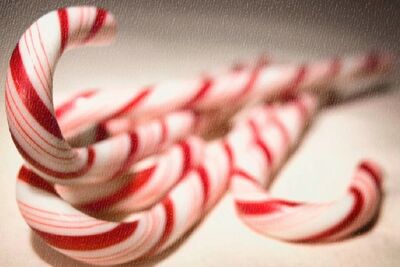 We've got all of the best carolling songs for you! From Hark The Herald Angels Sing to Silent Night, there is something for everyone. Click here to choose from one of many songs for your carolling adventures this holiday season!

---
---
Community content is available under
CC-BY-SA
unless otherwise noted.